I've been perusing the threads in this forum and it's all very cool! Mostly, people restoring and giving facelifts to bikes that needed it. However, I've always been a fan of Rat Bikes - and have owned a few over my life.
Ratbike.org no longer exists (although there is a holding place and an archive), but nothing new has been added. I'm sure there's a lot to be seen on Instagram, but I've gotten off of that for awhile. Anyway, just wanted to share my ride (1987 Honda Supermagna), and I'd love to see others ratted out bikes.
Still a lot of chrome on this disgusting piece of work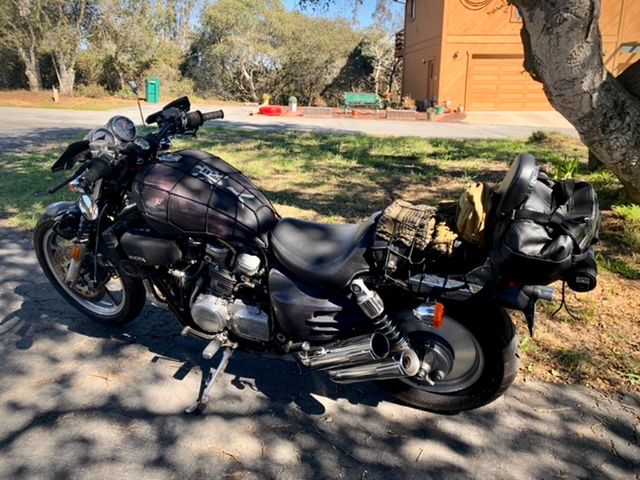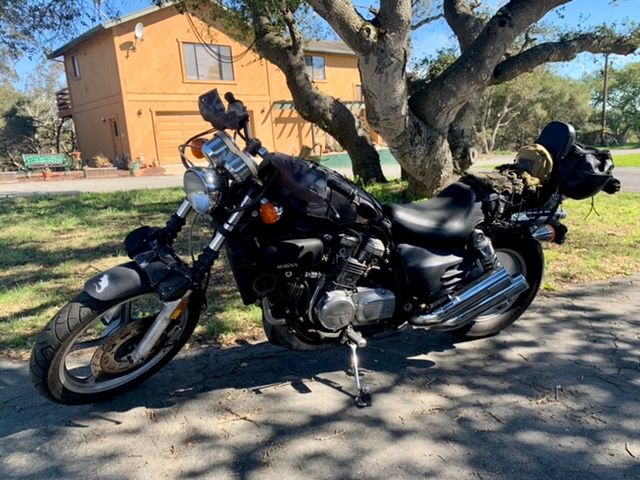 Spray paint different brands and colors of flat whatever over the original paint, sand, paint again. Hit with a chain a couple of times before it all dries, more paint, and more sanding. I added the dent because with the new bars, my controls would make contact, so a nice dent allows it to clear.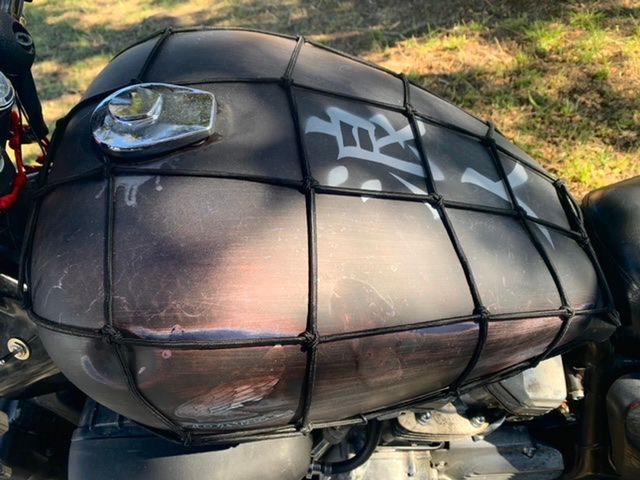 Stenciled rat, and fork boots that don't fit all the way up which are Chinese knock-offs that read "Hadley Davson". Old bandana keeps the tool pouch shut because the cheap straps don't.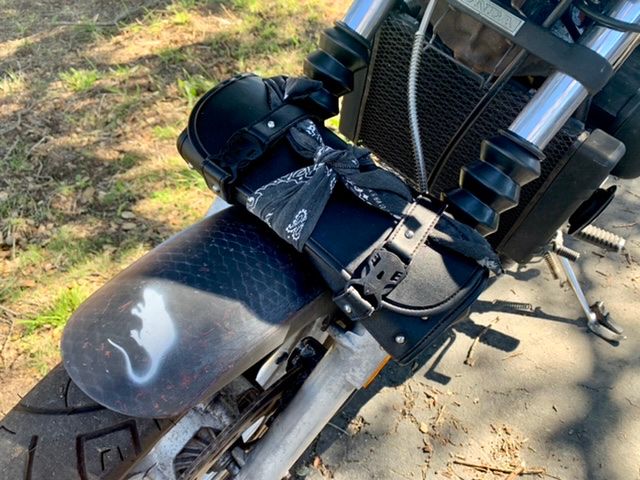 Dirt bike hand guards off Amazon using points. They are completely plastic (even the mounts) but actually do deflect wind and keep the hands feeling aight. Camo paint using branches from the tree in the background.
When I mounted the fender I scratched the paint. Touched it up with sandpaper.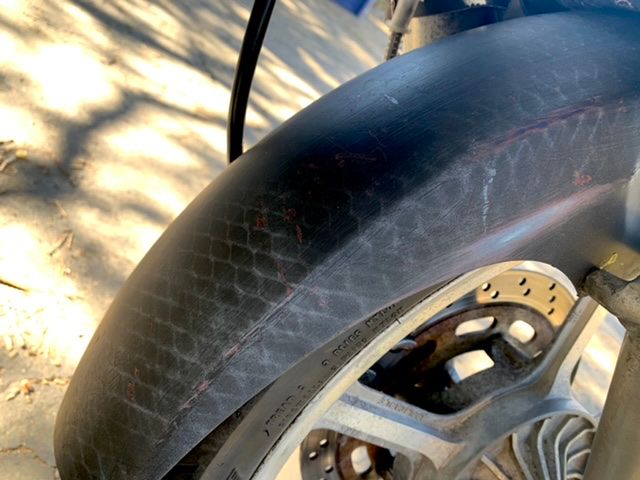 Had to make sure people didn't think it was a Harley... I mean "Hadley"
Needs an ADV diy tool tube to hold critical tools like zipties.
These are soon getting replaced with military surplus bags, of course, supports to be constructed of whatever scrap I can find.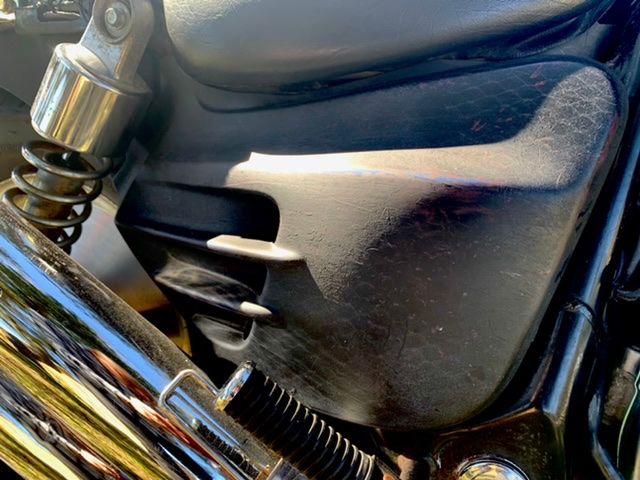 Overspray. No need to remove parts to paint them.
My engine chooses to remain socially distant from Brillo pads and polish.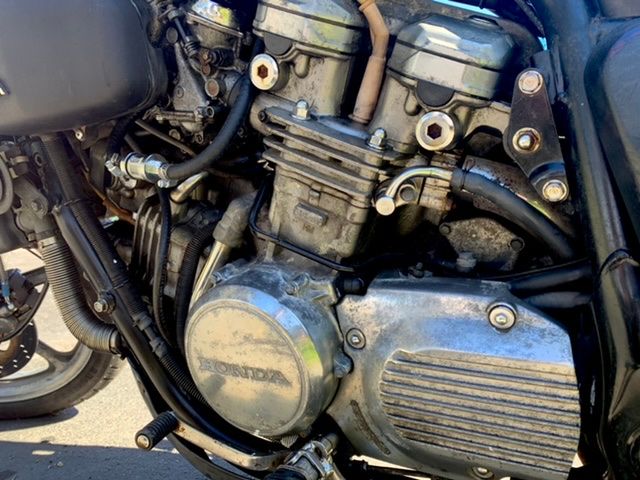 This bike still contains a lot of the "c-word" (chrome), but the next time I have $10 floating in my wallet, I'll get a can of flat black and correct this issue. She runs like a champ and rides beautifully. Ratbikes are ugly, but maintained well.
Please share your rats.
Last edited: